Tattoo Artists SPECIAL (English)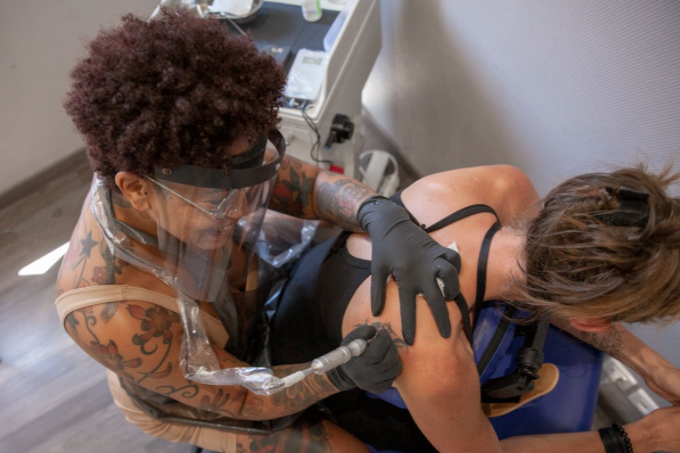 This is our latest project 
for tattoo artists
More and more tattoo artists want to learn the flexible SKINIAL technique. Tattoo artists are generally very interested in an e-learning training, but some would like support and feedback from colleagues who have already been working with SKINIAL for a long time. 
In cooperation with German and French tattoo artists, we have therefore developed an online training with a practical part, just for tattoo artists. After the e-learning training, you will have the opportunity to spend half a day with colleagues who are already familiar with the method and do a treatment on a model there.
Since no one wants to travel hundreds of kilometres, we are looking for regionally interested larger tattoo studios that would like to help colleagues and offer the SKINIAL practical training. If you are interested, please contact us at info@skinial.com. Especially in the English-speakingcountries we are urgently looking for partners. We will then explain everything to you about the requirements, the conditions, and the procedure.
General information about the tattoo artist special training
The tattoo artist special training consists of a classic online FADING training, where you learn the basics and the FADING technique and a practical part, which takes place with a tattoo artist familiar with the SKINIAL technique.
1. FADING training 
With your booking you will immediately receive access to our online e-learning training. You can find more information and details about the FADING online training. After successful completion of the online training, please contact your selected trainer and agree a date for the practical part with him. You can also contact him at any time if you have questions about the training. Some of our trainers will also come directly to your studio*. You will receive the starter kit and your certificate directly from your local tattoo-removal trainer.
2. Practical part 
Short check if the FADING technique is understood, answering of open questions

Treatment on one or more models under the supervision of the trainer

Further applications especially for tattoo artists and exchange of experiences with the trainer

Handing over of your CERTIFICATE and the STARTER KIT
All you need is internet access, an iPad or computer. A mobile phone is not suitable due to the small screen. Due to the intuitive menu navigation, the training is also suitable for people without online experience. You do not need a device for the training itself.
Our FADING technique is one of the safest treatments in the world and produces surprisingly good results. Anyone can learn this technique and get started with laser-free tattoo removal. Our tried and tested consent form provides comprehensive protection for you and your clients.
In 12 comprehensive chapters (here is the outline of the individual chapters), you will learn everything you need in terms of medical, legal and practical knowledge to safely carry out this cosmetic activity.
You will be familiarised with the treatment technique step by step. The extensive learning material is conveyed to you in an uncomplicated way with many videos, graphics, questions and answers, exercises and repetitions with the help of the latest e-learning technology. Practical experience from more than 10 years of treatment in 20 countries with thousands of clients has been incorporated into this training. Each chapter and each exercise can be repeated several times. If you have any questions, you can reach us 24/7 via our chat.
After the training you get free access to the SKINIAL experience exchange platform with hundreds of studios, a huge library of before and after pictures, manuals, documents to download and much more.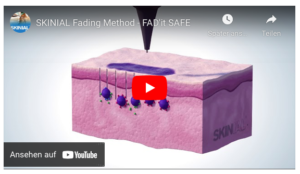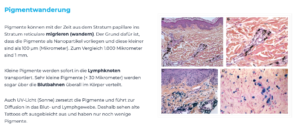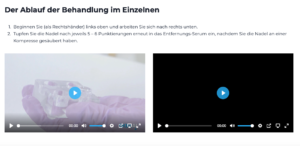 What you can expect of the training
The training will enable you to directly treat body tattoos, PMU or microblading, to build a profitable business, to expand your existing offer and to enter the booming business of tattoo removal.
We wish you a lot of fun and success now.
Your  SKINIAL TEAM  
P.S.: Is anything still unclear? Chat with us or write an email to info@skinial.com.