There are always rumors from time to time about an allegedly imminent ban in some countries. These rumors exist since SKINIAL exists (2009). Where do they come from and what is behind them?  
They usually come either from begrudging competitors, or from people who have neither knowledge of the technology nor of SKINIAL itself. Some of them also only report uncritical rumors. But also, some representatives of the authorities confuse with their statements and thus accept that rumors are put into circulation.  
Tattoo removal without laser is regulated in the European Cosmetics Directive, which is law in every EU member state. SKINIAL meets all the requirements. Authorities are strictly forbidden to make their own law with interpretations and interpretations. According to the Constitution, they may only enforce existing law. Some authority representatives exceed however their authority and third parrot these FAKE NEWS unreflectively under reference to allegedly "competent" authorities. However, hardly any authority representatives know their way around this special, new area.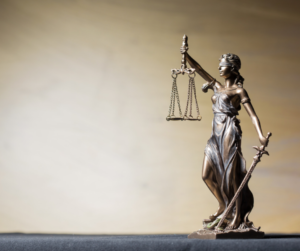 Every time we put our point of view in writing to an authority in response to such an action, there is usually not even a reply. This is because authorities may only sanction cosmetic products based on the law, but not approve them. However, you cannot invoke a legal basis for a ban on tattoo removal without a laser. Authorities do not officially make favorable or even approving statements towards cosmetic products or procedures at all, because these could be legally interpreted as official approval, and would be the basis of possible liability of the authority. This is not easy for the public to understand and is therefore often the cause of misunderstandings, even on Facebook!  
Medical representatives also occasionally claim, out of self-interest (laser doctors) or ignorance, that tattoo removal without lasers would be prohibited because it is a "medical product or procedure". This is wrong simply because the Medical Devices Act does not legally allow SKINIAL to be a medical device at all (IN EUROPE!) source: TÜV SÜD. Incidentally, SKINIAL has been proven beyond doubt to be legally recognized as a cosmetic product by several European health ministries. 
In Austria, some representatives of the authorities even claim that any kind of tattoo removal (without going into the method) is prohibited for cosmeticians and tattoo artists. Fortunately, they are alone in Europe in this opinion. This is not legal, not proportionate and additionally violates EU antitrust law and the right to free exercise of the profession, because it discriminates against entire professions (cosmeticians and tattoo artists) without reason or legal basis and grants doctors an illegal advantage (exclusive privilege).  
Don't be put off. Recent economic history is full of such protectionist agitations, where new, disruptive technologies are discredited. In the long run, however, more advanced technology has still prevailed. The main European cosmetics association is behind us. If you have problems with authorities, contact us, we will help you.